Explore Borough Market at Christmas with a chef and food writer
Enjoy a festive tour of the world famous Borough Market with chef Oli and his partner Flo this Christmas season.
Together with your guides, you will explore the many food stalls and vendors in the market, discuss its history and sample a selection of food and drinks - all with a special festive twist, as the market will be beautifully decorated and buzzing with Christmas cheer and traders will be offering seasonal treats.
The price of this experience includes lunch from one of the vendors in the market - to be chosen by guests together with the hosts.
£65 per person (incl. market lunch)
Available daily 4-30 December (excl. public holidays)
2 hours
London Bridge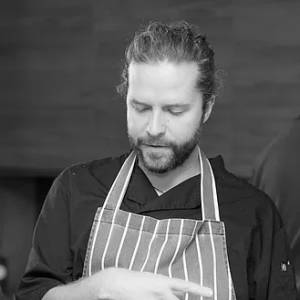 Hosted by Ginza Insider
Oli
Chef and founder of Cook Eat Discover
I am an experienced chef and pasta maker who previously worked as a food writer and journalist. I host immersive, behind the scenes cooking and food experiences for those fascinated by Italian gastronomy. Growing up, I spent my summers in the Italian Maremma region, and after working as a chef at the highly acclaimed pasta restaurant Burro e Salvia, I decided to move to Tuscany to further develop my skills and passion for the region's culinary traditions. I have trained as a 'sfoglino' or artisan pasta maker. Together with my partner Flo and our dachshund Frank, I now split my time between London and Tuscany.
Next available
Select dates to see availability
There are currently no upcoming dates scheduled for this experience during the selected period. Please
enquire
to contact the host about booking this experience.

Oli (host): Hello, enter your details below and I will get back to you soon!