Explore London's world-class street art with an expert
Discover the vast variety of excellent artworks created by local talent and international superstars of the street art and urban art scene. This experience will also give you insights into the local lifestyle and community.
This experience takes place in Shoreditch, a vibrant neighbourhood in East London famous for its art, food, and nightlife. As we walk the streets, your host will show you street art and graffiti produced by local and international artists. The street artist known as Banksy used to do a lot of street art here, and you will get to see two pieces by him, as well as artworks by other big names like Obey Giant, Invader, Ben Eine, Thierry Noir, ROA, Martin Ron, and Stik.
We will start our tour at Old Street Underground Station and also walk along Brick Lane, the most famous street in East London. We will also explore parts of Brick Lane Market, where vendors sell crafts, clothing, music, and street food.
£30 per person
Selected dates and on request
Old Street station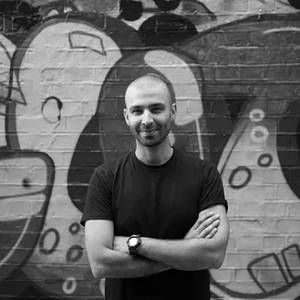 Hosted by Ginza Insider
Rahmi
Founder of Street View London
I am a big fan of street art and graffiti. I have a super successful Instagram account about street art and graffiti around the world (Instagram @streetviewlondon) My passion for documenting both street art and graffiti started when I was 14. I now run popular street art tours in Shoreditch with my co-hosts Serena, Reuben and Lily. Serena studied art history, Reuben has a background as an actor and writer, and Lily is studying illustration in London. They all love being great hosts and are as passionate about street art and graffiti as I am.
Next available
Select dates to see availability
There are currently no upcoming dates scheduled for this experience during the selected period. Please
enquire
to contact the host about booking this experience.

Rahmi (host): Hello, enter your details below and I will get back to you soon!