Explore the famous London sights seen in Doctor Who
Cult TV series Doctor Who has been filmed in Britain for over 50 years, and it's not unusual for the Doctor to step out of the Tardis into the heart of London. Discover the real-life locations for some of the most famous scenes and relive some classic episodes on this 2.5 hour walking tour with a local guide
Relive Classic Doctor Who moments
After meeting your guide in central London, you'll walk through the city for a first-hand look at where some classic scenes were filmed. You'll visit the vibrant South Bank area of London, where you'll see how the Doctor drove an anti-gravity bike up the side of London's tallest building. Hear from your guide about how the episodes were filmed, before wandering further along the Thames for some great views of the city.
See London old and new
The tour takes you to Trafalgar Square, a filming location for Rose and other episodes, one of the modern series' pivotal episodes featuring Rose and The Doctor. Pose for a photo in front of Shakespeare's Globe Theatre, where The Doctor met Shakespeare himself in The Shakespeare Code, filmed in 2008 but set in Elizabethan London. Along with visits to other lesser-known locations, your guide will point out parts of London where The Doctor fought some of his historic battles – against the Slitheen, Cybermen, and of course the Daleks.
Uncover secrets of the show
Throughout the tour, your guide will share some trivia and little-known facts about the cast and history of the show. Learn about the different doctors, old and new, and other key characters such as Clara Oswald and Madam Vastra. Plus, hear how famous episodes were filmed right in front of you in locations you would otherwise have missed.
You will also be given many opportunities to stop to take photos of the filming locations!
From £12 per person
Available Thu and Sun
2.5 hours
Central London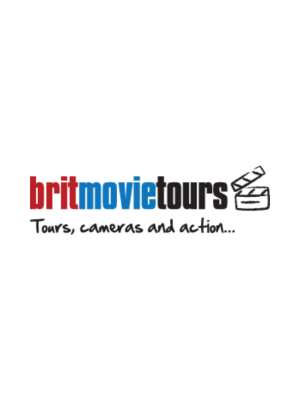 Hosted by Ginza Insider
Brit Movie Tours
Sold by Ginza and provided by BritMovie Tours
The premier TV and movie tour company in the UK
Next available
Select dates to see availability
There are currently no upcoming dates scheduled for this experience during the selected period. Please
enquire
to contact the host about booking this experience.

Brit Movie Tours (host): Hello, enter your details below and I will get back to you soon!