Explore the most challenging artworks in the National Gallery
Book this private experience for 1-10 people for a positively irreverent guided tour of the National Gallery.
Together with your host, Ingrid, an art historian and London tour guide, you will explore significant masterpieces of European painting - which all broke with established norms, were politically incorrect or considered too provocative by their contemporaries.
Paintings explored will include works by Velázquez, Turner and Manet, and you will get an insight into the explore the more controversial aspects of the lives of both the paintings themselves and the artists behind them.
The tour will include many renowned highlights but also some lesser-known masterpieces that you may not have encountered before.
£250 per group
Private tour available daily
2 hours
National Gallery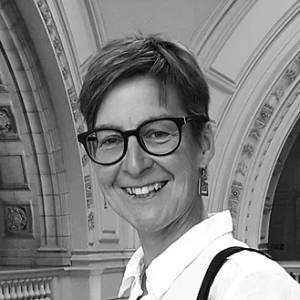 Hosted by Ginza Insider
Ingrid
London art and architecture guide
I am a professionally qualified London Blue Badge tourist guide with more than 20 years' experience of offering critically acclaimed and entertaining tours to discerning travellers. With my 1st class Honours degree (University of London) and a Diploma in Art History I am able to offer tours with a little more depth. I try to offer thought provoking and entertaining tours, that appeal to even the most discerning travellers. It is all about enriching your experience....!
Next available
Select dates to see availability
There are currently no upcoming dates scheduled for this experience during the selected period. Please
enquire
to contact the host about booking this experience.

Ingrid (host): Hello, enter your details below and I will get back to you soon!