Get a guided tour of Tate Modern with an art historian
Enjoy a unique visit to Tate Modern with an art historian and experienced guide.
What we see in art is always influenced by a whole host of assumptions. When we see a piece of art, we are not just looking; we are reading the language of images. Hopefully, during the course of See Tate Modern Experience, you will acquire the skills of looking, seeing and talking about art.
We will look at paintings, sculpture, photography, optical art, as well as examples of feminist, performance and activist art. The art of Kandinsky, Matisse, Yves Klein, Goncharova, Delauney, Richter, Monet, Rothko, and Kelly will help us make sense of abstract art, and the sculpture of Horn, Iglesias, Judd, Gragg and Liu Jianhua will provide us with a broad range of topics to discuss, from the kind of materials that contemporary artists choose to work with to gender and identity politics in arts.
What is the place of women in art making? Are there any differences in the approach to art making between male and females artists? Can art change the world? Do we have to like what we see in order to understand it, and vice-versa? We will talk in-depth about all of these and many other questions.
£45 per person
Available daily; evening tours offered on Fridays
1.5 hours
Tate Modern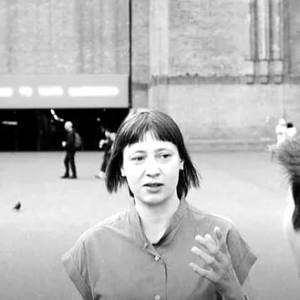 Hosted by Ginza Insider
Julija
Art historian
I am a professional photographer, an art historian and a founder of Neja's art walks, a bespoke provider of the art-related experiences in London. I previously worked as a Collection Research Assistant at Tate and I am now hosting one of the most successful Art Experiences in London.
Next available
Select dates to see availability
There are currently no upcoming dates scheduled for this experience during the selected period. Please
enquire
to contact the host about booking this experience.

Julija (host): Hello, enter your details below and I will get back to you soon!