Italian cooking masterclass with Portobello Market Tour
The Enrica Rocca Cookery School gives you the chance to serve up a little bit of Italy on a plate - in Notting Hill. More than just a cooking school, Enrica Rocca is all about social gatherings bringing together people who share a love for food. Having grown up surrounded by food made using only the best and freshest ingredients, it's little wonder that Enrica's daughters have stepped forward to continue the Enrica Rocca cookery school tradition in the heart of London.
So, meet your hosts for the day: Claire and Charlotte. Wiser than their years when it comes to all things culinary, you will learn a lot from this enthusiastic duo. Whether you do the shopping first at Portobello Market or meet straight at the cookery school, you can be sure that once the cooking gets going and the wonderful smells start wafting through the air, this lovely kitchen in Notting Hill will suddenly transform itself into a hive of activity seen in a typical Italian home, with lots of chatter over the chopping and the occasional chink of a wine glass being refilled. This is what Enrica Rocca's cookery school is all about - friendly, lively and really rather brilliantly flamboyant.
FULL DAY COOKING CLASS WITH PORTOBELLO MARKET TOUR
What makes this Notting Hill course so unique is that before the cooking, it's the shopping. You will meet at Portobello Road market, which is a vibrant and bustling melange of stalls selling food produce from all over the world. Charlotte and Claire will show you how to select the best quality ingredients in order to create dishes together, taking inspiration from what is fresh and seasonal at the market that day.
Laden down with bags bursting with fresh produce and herbs, it's time to head back to their bright and airy Notting Hill abode. As you gather round in their homely kitchen, the goodies you brought from Portobello market will be unpacked and the cooking begins. Once settled in with a glass of Prosecco, you will create a feast of Italian dishes that use a few well chosen ingredients, cooked with simplicity and brought to the table with gusto, all whilst enjoying a flow of wine and chit-chat around the kitchen island.
All in all you might be preparing up to 10 dishes, but don't worry, there's no need to try and remember everything or make notes, as electronic recipe cards are provided after the course.
WHAT TO EXPECT:
✔ 1 hour shopping tour of Portobello Market followed by a cooking tuition around the kitchen island in Enrica's Notting Hill home. Maximum 8 people per group.
✔ The preparation of 5 to 6 dishes of Antipasti, a Pasta or Risotto dish, and a Tiramisu for desert.
✔ All ingredients, unlimited Prosecco and wines to compliment the dishes.
✔ A guide called 'Making Cooking More Fun' containing our recipes, tips on how to buy the best quality products and more useful cooking techniques.
From £150 per person
Friday and Saturday
10am - 4pm
Notting Hill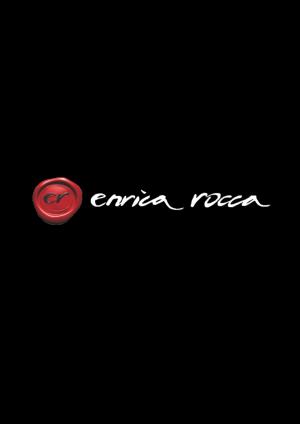 Hosted by Ginza Insider
Enrica Rocca
Sold by Ginza and provided by Enrica Rocca
Enrica Rocca, born and raised in Venice, has Italian food in her blood and a contagious zest for life. After having graduated from the famous Hotel School of Lausanne, she opened an Italian cookery school with an inspired mixture of shopping, cooking and eating, that has been voted top 10 cookery schools in the world by Gourmet Magazine.
Next available
Select dates to see availability
There are currently no upcoming dates scheduled for this experience during the selected period. Please
enquire
to contact the host about booking this experience.

Enrica Rocca (host): Hello, enter your details below and I will get back to you soon!