Learn how to create beautiful travel videos on your smartphone
Unlock the power of your smartphone's camera with this interactive masterclass with videographer Brendan.
In this hands-on experience Brendan will teach you the tips and tricks he uses to take professional quality photographs and videos using a smartphone. The class will start with an intro by Brendan where you will explore what makes a photograph stand out and how to identify and capture unique viewpoints and memorable moments. You will also get insight into the best editing apps and how to use them to make your photographs and videos look polished and professional.
After Brendan's intro, you will have the opportunity to go out and shoot some of London's most iconic sights, including the Shard, the Tate Modern, Millennium Bridge and St Paul's Cathedral.
£69 per person
Available on request
2 hours
London Bridge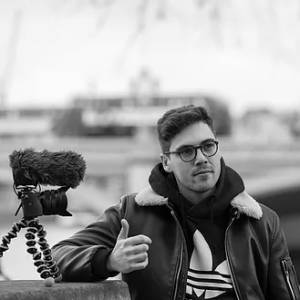 Hosted by Ginza Insider
Brendan
Founder and Creative Director of Space Geek Productions
I run a video and photo production company and generally operate in the startup world. I have been traveling and creating content for social for over 4 years, teaching myself all the tips and tricks in the process.
Next available
Select dates to see availability
There are currently no upcoming dates scheduled for this experience during the selected period. Please
enquire
to contact the host about booking this experience.
Brendan (host): Hello, enter your details below and I will get back to you soon!