Make pasta with a chef and artisan pasta maker
You'll be poured a glass of great Italian wine while Cook Eat Discover's Oli, a trained chef and artisan pasta maker, takes you through all the essentials you need to make amazing pasta - a skill for life that will both impress and satisfy your family and dinner guests!
The intimate two hour workshop will teach you how to make pasta dough, cut pasta (tagliatelle etc), basic pasta shapes (farfalle), and filled pasta (ravioli).
You will be treated to crostini, olives and wine, and all equipment and ingredients is provided. All you need to do is just show up and enjoy yourself. At the end of the night you will have your very own handmade pasta to take home with you.
Please note that, as this is a group experience, we require a minimum of 8 people to join this class to make it happen. In the unlikely event that we do not get the minimum group size, you will be notified at least 24 hours before your experience date and the amount you paid for your ticket will be refunded to you in full.
From £55 per person
Available on selected dates and on request
2 hours
The Luminor Sign Co, 47 Roman Rd, Bethnal Green, London E2 0HU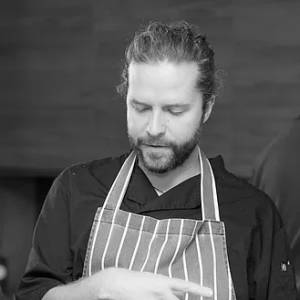 Hosted by Ginza Insider
Oli
Chef and founder of Cook Eat Discover
I am an experienced chef and pasta maker who previously worked as a food writer and journalist. I host immersive, behind the scenes cooking and food experiences for those fascinated by Italian gastronomy. Growing up, I spent my summers in the Italian Maremma region, and after working as a chef at the highly acclaimed pasta restaurant Burro e Salvia, I decided to move to Tuscany to further develop my skills and passion for the region's culinary traditions. I have trained as a 'sfoglino' or artisan pasta maker. Together with my partner Flo and our dachshund Frank, I now split my time between London and Tuscany.
Next available
Select dates to see availability
There are currently no upcoming dates scheduled for this experience during the selected period. Please
enquire
to contact the host about booking this experience.

Oli (host): Hello, enter your details below and I will get back to you soon!