Meet and shop with a Portobello Road antique jewellery dealer
London is one of the best cities in the world when it comes to finding unique and rare antique jewellery, but shopping for antique jewellery can be intimidating without an expert to advise you.
In this unique experience, third-generation antique jewellery dealer, Kitty Verity, gives you exclusive access to her knowledge and collection, affording you the opportunity learn about different eras and styles of jewellery and experience remarkable pieces up close in a private setting.
This experience is perfect for both seasoned collectors and newcomers to the world of antique jewellery, as it gives you the opportunity to talk with the dealer directly in a relaxed setting, as well meet other jewellery enthusiasts.
£99 per person
Available on request
2 hours
Notting Hill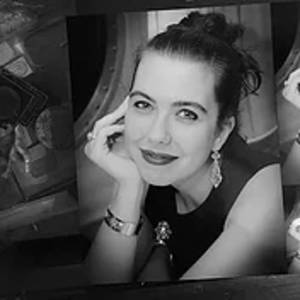 Hosted by Ginza Insider
Kitty
Antique jewellery dealer
I am a third generation antique jewellery specialist and dealer and work with clients around the world. I travel extensively to meet other dealers and find new items for my clients, and I love sharing the story and history behind each piece in my collection. I'm well known for having a strong eye for unique pieces and a flair for styling. I offer private shopping experiences, as well as informative and engaging talks on topics such as Art Deco jewellery and British jewellery design through the ages.
Next available
Select dates to see availability
There are currently no upcoming dates scheduled for this experience during the selected period. Please
enquire
to contact the host about booking this experience.

Kitty (host): Hello, enter your details below and I will get back to you soon!