Rejuvenate with an immersive pilates workshop
Take some time to relax, unwind and recharge on this 'holiday within a holiday', immersive pilates workshop.
Experienced and thoughtful pilates instructor Hayley will guide you through an extended session of matwork, fascia stretching and breathing exercises. You will learn new techniques and exercises and get her expert feedback on how to perform them correctly.
After the exercise session, a healthy, vegan brunch or afternoon tea will be served and you will have the opportunity to ask Hayley, who has a degree in Health Sciences, questions about nutrition and diet.
£89 per person
Available on request
3 hours
White City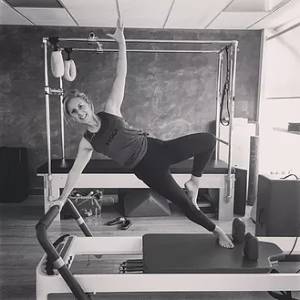 Hosted by Ginza Insider
Hayley
Pilates instructor
I am a certified pilates instructor, with extensive experience working with private clients in a variety of situations, including pre-natal, post-natal and rehab. I have a degree in Health Sciences and is able to offer advice on nutrition and diet in addition to pilates and fitness. With Ginza, I offer personal training sessions as well as immersive half-day workshops focused on fitness, diet and wellbeing.
Next available
Select dates to see availability
There are currently no upcoming dates scheduled for this experience during the selected period. Please
enquire
to contact the host about booking this experience.

Hayley (host): Hello, enter your details below and I will get back to you soon!