Take a tour of Soho and discover its saucy secret history
Join this unique experience and take an intriguing walk through the streets and history of Soho.
In recent years there's been a clear effort to 'clean up' Soho. But don't you worry, there's still plenty of sordid and saucy history to explore. Explore the area's narrow winding streets and discover things you've never noticed and stories you won't forget.
Soho has always been a place to let loose and dabble in the dangerous. You will be learn about the characters who shaped its identity and explore the secret history hiding above your eye-line, as you revel in the naughtiness of Soho's past.
Your host is an accredited Blue Badge member of Britain's Guild of Tour Guides, who loves sharing London's lesser known history and unique character with visitors.
£39 per person
Selected dates and on request
1.5 hours
Soho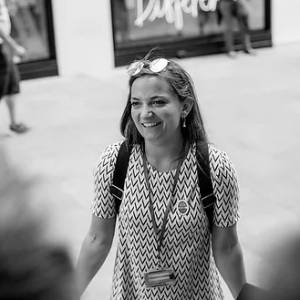 Hosted by Ginza Insider
Katie
London guide and blogger
I am the the creator of a unique London tour concept that encourages travellers to discover a different London. I am a qualified London Blue Badge Tourist Guide and a recipient of their prize for 'Best Overall Presentations'. I love hosting curious travellers who want to get under the skin of London. My blog Look Up London won the UK Blog Awards Blogger of the Year in 2015 and Art and Culture Blog of the Year in 2018. I have a degree in Art History from the University of Warwick and have previously worked at the Victoria & Albert Museum and the National Theatre.
Next available
Select dates to see availability
There are currently no upcoming dates scheduled for this experience during the selected period. Please
enquire
to contact the host about booking this experience.

Katie (host): Hello, enter your details below and I will get back to you soon!