Take an Agatha Christie-themed tour of the British Museum
Discover the British Museum with Agatha Christie! With an archaeologist second husband, this ultimate lady of crime spent much time in the Middle East where some of her detective novels were written.
This guided tour takes you on a special journey of important artefacts linked to ancient civilisations and sites visited by the famous crime writer. And all spiced up with a few murders!
Join Agatha, a k a Mrs Mallowan, on her fascinating travels to Egypt, Iraq, Syria, Iran and Greece, countries whose ancient history continue to enthral us.
Time slots shown below are approximate. Choose the best time slot available for you and we will get to you with a confirmation time during that period.
£40 per person
Private tour available daily
2 hours
British Museum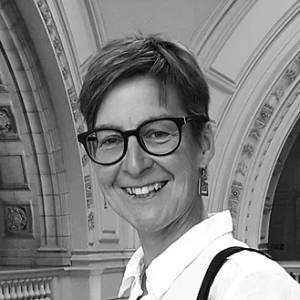 Hosted by Ginza Insider
Ingrid
London art and architecture guide
I am a professionally qualified London Blue Badge tourist guide with more than 20 years' experience of offering critically acclaimed and entertaining tours to discerning travellers. With my 1st class Honours degree (University of London) and a Diploma in Art History I am able to offer tours with a little more depth. I try to offer thought provoking and entertaining tours, that appeal to even the most discerning travellers. It is all about enriching your experience....!
Next available
Select dates to see availability
There are currently no upcoming dates scheduled for this experience during the selected period. Please
enquire
to contact the host about booking this experience.

Ingrid (host): Hello, enter your details below and I will get back to you soon!