Tour London's most famous sights by black cab
What better way to experience London then in a black cab - one of the city's most recognisable icons. This three hour tour with an expert guide offers a unique chance for you to see the city's greatest sights, with the comfort and privacy only a private taxi can offer.
The tour will include famous landmarks, including:
Buckingham Palace
Trafalgar Square
Westminster Abbey
Houses of Parliament
Big Ben, Whitehall
St. James's Palace
Tower of London
Tower Bridge
Downing Street
London Eye
Shakespeare's Globe
St. Paul's Cathedral
Black cabs can drive where tour buses can't, giving you a unique view of the city's backstreets, as well as it's most famous promenades.
Please note that this tour includes several stops to take photos and even do some exploring by foot, but the tour does not include entrance to any of the attractions. You may choose your preferred pick up and drop off location after booking.
From £190 for up to 5 people
Available daily
3 hours
Central London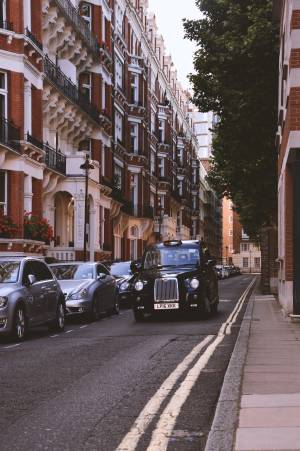 Hosted by Ginza Insider
Black Cab Tours
Sold by Ginza and provided by our partner
London tours by black cab
Next available
Select dates to see availability
There are currently no upcoming dates scheduled for this experience during the selected period. Please
enquire
to contact the host about booking this experience.

Black Cab Tours (host): Hello, enter your details below and I will get back to you soon!