Whisky Tasting Masterclass
Renowned for its extensive whisky collection, The Bar at The Athenaeum promises a sumptuous setting for a unique whisky tasting. Hosted by the bar's very own barman, Giovanni Castorina, the one hour masterclasses include four 25ml whiskies, complete with perfectly-paired cheeses.
There are three tiers of masterclasses; sample menus are included below, although please note that these are subject to change. Each ticket is for a 1 hour masterclass between the hours shown. Prices shown do not include card and ticketing processing fees.
DISCOVER WHISKY / £45 PER PERSON
◆ Nikka Black Malt & Double Gloucester Cheese
◆ Redbreast Lusteau Edition & Wigmore Cheese
◆ Willet's Bourbon & Lancashire Bomb
◆ Dalmore Cigar Malt & Beenleigh Blue Cheese
ESSENTIAL SCOTTISH | £75 PER PERSON
◆ Balvenie Double Wood (17 yrs) & Ragstone Cheese
◆ Hazelburn (8yrs) & Tunworth Cheese
◆ Cutty Sark (25yrs) & Devon Blue Cheese
◆ Lagavulin Distillers Edition & Westcombe Cheddar
PRESTIGE | £150 PER PERSON
◆ Islay of Whisky OC2 & Dorstone Cheese
◆ Highland Park (25yrs) & Durrus Cheese
◆ Hibiki (17yrs) & Stichelton Cheese
◆ Ardbeg Supernova (2009) & Kirkham's Lancashire
£45 / £75 / £150 per person
Daily. Sunday - Thursday, 12 - 9pm and Friday – Saturday, 12 – 7pm
1 hour
The Athenaeum Hotel and Residences, 116 Piccadilly, Mayfair, London W1J 7BJ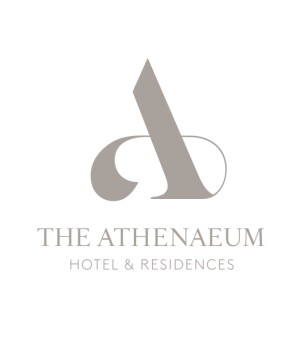 Hosted by Ginza Insider
The Athenaeum Hotel and Residences
5-star luxury hotel
Embodying five-star luxury with an independent spirit, The Athenaeum is an award-winning, family-run hotel located in the heart of Mayfair, opposite Royal Green Park. The newly launched rooms, suites and residences epitomise the hotel's proud heritage, champion bespoke British craftsmanship and celebrate their Art Deco roots. With Michelin-starred chefs The Galvin Brothers at the culinary helm too, The Athenaeum captures a quintessential spirit of the city.
Next available
Select dates to see availability
There are currently no upcoming dates scheduled for this experience during the selected period. Please
enquire
to contact the host about booking this experience.

The Athenaeum Hotel and Residences (host): Hello, enter your details below and I will get back to you soon!