Private tour of Mayfair's most renowned galleries with an art-world insider
Experience the very best that London's art-scene has to offer with an exclusive guided tour of Mayfair's most prestigious and exciting art galleries with art dealer and gallery director Henry Gerrish.
The tour will begin at Gerrish Fine Art, the combined home and private gallery space of Henry Gerrish, where your host will talk you through his collection of David Hockney prints.
The tour will then continue at Bowman Sculpture, where you will have the opportunity to view their celebrated Rodin sculpture exhibition. Next you will visit Sims Reed Gallery to see their current Aaron Kasmin show - which ties in nicely, as Aaron is the son of Hockney's first dealer, John Kasmin.
From there, Henry will guide you through the current Keith Vaughan exhibition at Osborne Samuel, and time permitting, the tour will end at the Vigo Gallery on Dering Street. This contemporary gallery champions both emerging and established international artists, and dates permitting, you will either have the opportunity to attend a private viewing of the gallery's new show or receive guided tour of the exhibition from the gallery's Associate Director Pia Austin-Little.
£69 per person
Fri, Sat and on request
2 hours
Mayfair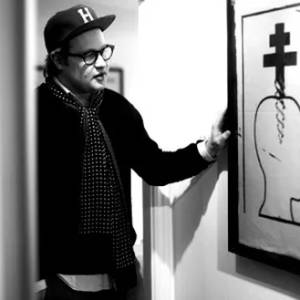 Hosted by Ginza Insider
Henry
Director, Gerrish Fine Art
I graduated from the University of St Andrews with an MA in History of Art and subsequently joined Gerrish Fine Art as a director. I specialise in 19th century British landscape print-making (particularly the work of FL Griggs and John Constable) and early 20th century modern British Art, focusing on the works of CRW Nevinson, Paul Nash and Edward Wadsworth. One of the most memorable moments of my career thus far, was helping to negotiate the donation of the original copper plate of George Richmond's 'The Good Shepherd' to the British Museum - a work considered one of the most important discoveries in British Romantic print-making in the last 30 years.
Next available
Select dates to see availability
There are currently no upcoming dates scheduled for this experience during the selected period. Please
enquire
to contact the host about booking this experience.
Henry (host): Hello, enter your details below and I will get back to you soon!